Trauma Surgeons vs. ER Doctors
ER doctors and trauma surgeons respond to emergencies, and ER doctors often react to accidents and trauma-related injuries. There is, however, a difference between the two specialties.
Skill Sets
An ER doctor receives all types of patients. These include patients with diseases such as heart attacks, strokes, acute pains of any kind, etc. Yes, ER doctors also treat patients who come in due to physical trauma. Therefore, their skillset is of a more general type, but they aren't too specialized in any specific area. They send their patients to their respective specialists after stabilizing them.
Trauma surgeons respond to emergencies too. Ideally, they are expected to be on standby in accidents or other emergencies that can cause physical injuries. Examples are motor vehicle accidents, hurricanes, etc.
The trauma surgeon can help stabilize patients with traumas before taking them to the OR to give them more comprehensive treatment. Trauma surgeons assume the primary responsibility of the patients they have performed surgery on becoming their responsibility when they are admitted.
Therefore, the skillset of a trauma surgeon is more specialized than those of an ER doctor. Specialization allows them to increase their skills and deepen their experience in treating physical injuries. They can treat trauma more comprehensively than an ER doctor would.
All doctors need to be good with people, thus the age-old conversation on bedside manners. This is a vital skill set that enables them to reassure their patients and take care of them. However, trauma surgeons might need these skills more than their ER counterparts because they spend much more time with their patients.
When a patient comes into the ER, the ER doctor specializes them, and if they are trauma patients, their doctor will be the trauma surgeon. The trauma surgeon will perform surgery on them and then take over their case management as long as they are admitted. The trauma surgeon will still be involved throughout the rehabilitation period, which is usually possible in trauma patients and even follow-up visits. A trauma surgeon needs to be much more committed to patients in the long term than an ER doctor must do.
Education
The education of a trauma surgeon and ER doctor are the same up to specialization after graduation. They both have to go through a four-year pre-med degree before taking their MCATs for admission to medical school. After graduating from med school, ER doctors remain in residency for three or four years, and they are ready to get on the job.
Trauma surgeons take much longer to qualify. A graduate pursuing trauma surgery takes five to six years as a general surgery resident. They have to undertake a two-year fellowship for trauma or critical care.
Both of these specialists must keep abreast with the need to stay abreast with new developments in their fields. ER doctors will focus on the internal stabilization of patients, while trauma surgeons focus on managing different types of injuries.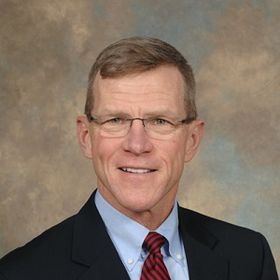 Dr. Jay Johannigman
Trauma Surgeon
Jay Johannigman, M.D. is a Cincinnati-based trauma and critical care surgeon with over 40 years of experience. Visit Website.